Enterprise Directory Services
Sourcing a directory that meets the rigorous demands of critical infrastructure is a significant task in itself.
However, this is only half the battle…
Solution: ViewDS Directory
ViewDS Directory delivers a solid platform of functionality, significantly reducing the development, testing and support costs associated with a bespoke solution.
It provides fail-over replication, advanced security and flexible management, and is capable of managing millions of entries and processing thousands of queries per second.
With its high availability, data integrity and efficient management, ViewDS is a natural choice for critical infrastructure.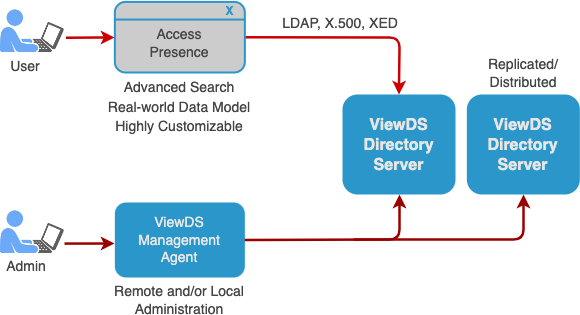 LDAP, X.500, XED support provides flexibility and integration options
ABAC, RBAC, XACML access control for greater flexibility and control
Powerful admin tools to configure and manage directories locally or remotely
Robust, secure, and scalable to tens of millions of entries
Continuous operation and fail-over configuration options
Synchronisation for seamless migration plus 'single source of truth'